By Hamilton Nwosa (Head, The New Diplomat's Business Desk)
Following   recent   collapse of the  national grid leading to blackouts across the country,  the need to boost technical capabilities that would enhance grid stability has been canvassed. In this regard, industry operators maintain that the deployment of technical capabilities as well as the expertise of various power plants like Proton Energy and  other  grid generators  would help build power stability  which is vital to national economic development, productivity and growth.
Recall that Proton Energy  in  its  resolve to boost power supply and contribute to the National Grid has undertaken the construction of a 150 megawatts power project in Sapele, Delta State. Adhering to its Corporate Social Responsibility principles, top executives of Proton Energy led by its Executive Vice Chairman, Mr Oti  Ikomi  had  recently met with the Orodje of Okpe, His Royal Majesty Felix Mujakperuo (rtd Major-General)  with representatives of the Delta State government led by the Permanent Secretary, Ministry of Power and Energy, Dr. A.F. Onajeta in attendance.  Others present  include  Mr. Uche Okoli, Executive Director, Proton Energy; Mr. Z. Demirovic of SIEMENS and Mr. Chu of CMEC, a Chinese company.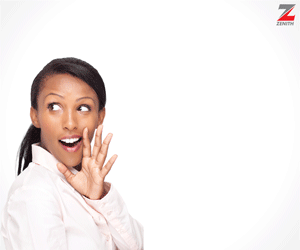 The energy company which began operations in 2011 aims to add 1500MW of installed capacity to the national grid as part of its plan to deepen energy supply in Nigeria and parts of Sub-Saharan Africa. The 150 MW power plant under development in Sapele is expected to be  expanded  to 500 MW when the second phase of the project comes on stream. It is projected that with Proton's aggressive resolve and commitment, its capabilities would be helpful in enhancing  national grid stability.  On November 17, the Transmission Company of Nigeria (TCN) had in a statement  confirmed  the collapse of the national grid, leading to power blackouts in various parts of parts of the country.
 "Efforts immediately commenced to synchronise other parts of the network, but as restoration reached advanced stage, the situation suddenly degenerated into a collapse of the nation's grid," the transmission company  had said in its statement . It concluded that as Nigeria still operates with zero spinning reserve, system inabilities like that "cannot be totally avoided". TCN is still fully owned and operated by the federal government,  even though a Canadian operator Manitoba Hydro International signed a US$23 contract in 2012 aimed at reorganizing the TCN, with intentions to eventually privatize parts of it. With state-owned enterprises consistently finding themselves in great difficulties  to provide power, a shift in strategy through a private-sector incorporated processes might be a great option. In this regard,  government need not look too far as companies like Proton Energy with its enhanced power plant projects in Sapele, Delta State  and others in the industry.