Says Oshiomhole Has No Power To Declare No Swearing-in of Govs
Rivers State Governor, Nyesom Wike, on Thursday berated the National Chairman of the All Progressives Congress ( APC), Comrade Adams Oshiomhole for saying that there will be no swearing-in of the PDP Candidate in Bayelsa State, saying he has no such powers.
This was made known by Simeon Nwakaudu, Special Assistant to Rivers State Governor.
While reacting to Oshiomhole's comment, Wike called on the Federal Governement to warn the APC national chairman to stop making inflammatory remarks capable of destabilising the country.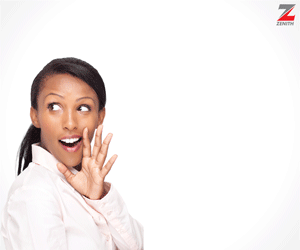 He said: "The Federal Government should warn Oshiomhole to stop making remarks that will destabilise Nigeria.
"What he is doing in Edo State is not proper and he should not bring it to the rest of the Niger Delta."
Read also: Buhari's Booing: Presidency Speaks On Likely Sponsors
He said that Oshiomhole lacks the power to make pronouncements after the Supreme Court has ruled on the Bayelsa matter.
"Who is Oshiomhole to determine who has spread in a state? Supreme Court has made a ruling. It is unfortunate for Oshiomhole to come forward to say that nobody will be sworn in " he added.
"He is making statements as if he owns the country. This is the same way he is carrying on in Edo State fighting the Governor.
"He believes that he has the forces to cause crisis. He is arrogating powers to himself, which is not good ".
Recalled that, Adams Oshiomhole had condemned the Supreme Court's judgment which sacked David Lyon, APC Governor-elect.
In a unanimous judgement on Thursday, Justice Mary Odilli annulled the party's victory in Bayelsa State.
A five man panel held that Lyon's deputy, Degi-Eremieoyo presented a forged certificate to the Independent National Electoral Commission (INEC).
But, Oshiomhole speaking at a media briefing in Abuja, on Thursday, said the party will challenge the judgment in court.
He said no one will be sworn in as governor in Bayelsa on Friday because David Lyon is the only candidate who has the constitutional spread to be sworn in as governor.
"No other candidate has the constitutional spread to be sworn in as governor; the judgement lacks fruit of justice.
"Our lawyers are already studying the judgment to take the necessary legal action," Oshiomhole said.