Dwindling Oil Exports Deplete Foreign Reserves 
As Buhari, Emiefele Mull Naira Devaluation
The coronavirus pandemic which has led to global oil glut is already depressing the Nigerian economy as the United Arab Emirates, OPEC's third biggest producer on Wednesday compounded the nation's woes after it joined the oil price war, started by Saudi Arabia.
UAE's Abu Dhabi National Oil Company (ADNOC) said it was positioned to boost its supply to the market to over 4 million barrels per day (bpd) in April, one million bpd higher than current production.
The 1 million bpd supply increase from the UAE in April adds to the 2.6 million bpd which Saudi Arabia promised to unleash on the oil market next month, resulting in a total increase of 3.6 million bpd in global oil supply from OPEC's heavyweights at a time of depressed oil demand due to the coronavirus outbreak and at a time of crashing oil prices, following the abrupt end to the OPEC deal last week.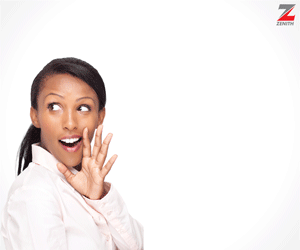 For Nigeria, OPEC fifth producer, the consequences are dire. This is as the 2020 budget, which was signed by President Muhammadu Buhari in December, was based on oil production of 2.18 million barrels per day with an oil price benchmark of $57 per barrel.
The Federal Government is looking to generate N2.64tn oil revenue, which is 32.34 per cent of expected total revenue for the year, with non-oil revenue projection put at N1.80tn.
Meanwhile, Oilprice.com reported that the UAE, which is OPEC's third largest producer after Saudi Arabia and Iraq, has been pumping around 3 million bpd, in line with its commitment to stick to and even over-comply with the OPEC production cut deal, which fell apart last Friday.
On Wednesday, the Group Managing Director (GMD), Mr. Mele Kyari revealed that even at low prices, demand for crude had fallen so much 50 cargoes of Nigeria's crude had not found buyers.
Kyari who spoke at the on-going Consultative Roundtable on the economy in Abuja advised Nigerians to prepare for at least three months of hardship for the economy even if the market recovered from the price shock immediately as it would take time for the effect to wear off warning "we must assume that prices will remain low."
"The assumption for this year is 60$ per barrel crude oil price as an average now we are facing 30 and we haven't seen the bottom.
"It is obvious and it has also hit other sectors from the production stage which is the liquid crude.
"And as today the Nigeria crude which we have 50 cargoes that have not found landing it means the traders have purchased it but they don't know how to take it.
"Particularly Saudi Arabia and Iraq, as at yesterday Iraq drop their prices by 5$ and Saudi Arabia drop by $8.
"So when your crude oil sells by $30 and you are dropping it by $8 it means that you are selling it at $22 and that is a huge problem which add to production value.
"That's a huge problem that can be accommodated in some production environment like in Saudi Arabia.
"Today, the best of our production system is $15-17 a barrel. So, when your crude oil in any jurisdiction, there are many countries whose cost of production is $30 and we're one of them.
"So, when the price now goes to $22 and we're producing at $30, we're out of business", Kyari said.
Following the free fall in oil prices, Nigeria's foreign reserves are down to $37.5bn. This is as a result of Foreign Portfolio Investors (short term investors in OMO bills) who are planning to exit the market this week because of the effect the fall in crude oil prices will have on Nigerian economy.
According to Bloomberg, "Nigeria's Eurobonds due 2047 dropped for the sixth straight day on Wednesday as investors dumped the notes over fears of a naira devaluation after global oil prices plunged this week."
Also, a plunge in the price of crude oil is putting pressure on President Muhammadu Buhari's government to devalue the naira as the decline in export revenue puts pressure on external reserves.
Worried by the development, Governor of the Central Bank of Nigeria (CBN), Godwin Emefiele, has stated the likelihood of the apex bank devaluing the Naira "is on the happenstance that the nation's external reserves go below $30 billion and the international price of crude oil drops to $45 per barrel."
At a Roundtable meeting held on the nation's economy on Wednesday, Emiefele said: "We will not hesitate to deploy additional measures to shield the Nigerian economy from headwinds."