After shutting  down the Kano, Enugu and Port-Harcourt Int'l Airports on Saturday, the Federal Government  which announced  that it will be closing the Murtala Muhammed International Airport, Lagos; and the Nnamdi Azikwe International Airport, Abuja respectively  on Monday, March 23 has announced a state by state statistics of affected persons.
The shutting down of the airports, The New Diplomat learnt became mandatory following a re-assesment of the cases emanating from the Coronavirus pandemic which quickly rose from 12 to 36  in Africa's most populous country.  This is coming as the Federal Ministry of Health released a detailed statistics of state by state cases of affected persons. According to the FG, the move is to update Nigerians and help manage the situation in accordance with international best practices.
See full statistics state by state:
| | |
| --- | --- |
| Total Confirmed cases | 36 |
| Active cases | 33 |
| Discharged | 2 |
| Death | 1 |
States
Numbers
States
Numbers
Abuja FCT
6
Abia
0
Adamawa
0
Akwa Ibom
0
Anambra
0
Bauchi
0
Bayelsa
0
Benue
0
Borno
0
Cross River
0
Delta
0
Ebonyi
0
Enugu
0
Edo
1
Ekiti
1
Gombe
0
Imo
0
Jigawa
0
Kaduna
0
Kano
0
Katsina
0
Kebbi
0
Kogi
0
Kwara
0
Lagos
25
Nasarawa
0
Niger
0
Ogun
2
Ondo
0
Osun
0
Oyo
1
Plateau
0
Rivers
0
Sokoto
0
Taraba
0
Yobe
0
Zamfara
0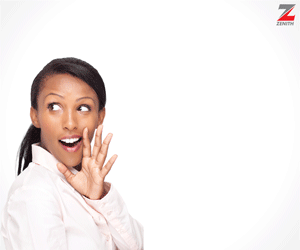 The airports in Lagos and Abuja are the busiest airports in Nigeria and the major transit points for international travelers in and outside Nigeria.
Recall that in a statement signed by the Director-General of the Nigerian Civil Aviation Authority, Capt. Musa Nuhu, the closure of international flight operations at the Lagos and Abuja airports are in addition to the three other international airports in Kano, Enugu and Port Harcourt shut for flight operations on Saturday.
Nuhu said the closure would last through April 23, adding that emergency and essential flights could be operated from any of the airports within the. .
He noted that domestic flight operations would continue normally in all airports in the country.
He said, "Further to our earlier letter on the restriction of international flights into Nigeria, we wish to inform you that effective Monday, 23rd March at 2300Z to 23rd April at 2300Z, Murtala Muhammed International Airport, Lagos (DNMM) and Nnamdi Azikwe International Airport, Abuja (DNAA) will be closed to all international flights.
"This is in addition to the closure of Mallam Aminu Kano International Airport, Kano (DNKN); Akanu Ibiam International Airport, Enugu (DNEN); and Port Harcourt International Airport, Omagwa (DNPO) effective Saturday, 21 March at 2300Z.
"Henceforth, all airports in Nigeria are closed to all incoming international flights with the exception of emergency and essential flights.
"Domestic flights will continue normal operations at all airports."