Atiku Reacts, Says My thoughts are with you
By Ifeanyi Hamilton Nwosa (Head, The New Diplomat's Business Desk)
Malam Abba Kyari, Chief of Staff to Nigeria's President, Muhammadu Buhari has tested positive to Covid-19 on Monday,  news from multiple channels have reportedly  revealed.
This  development  has reportedly elicited anxiety within government circles including the Presidency .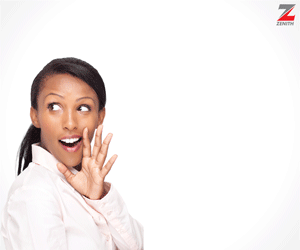 Reports indicate that Kyari had travelled to Germany on Saturday, March 7th to meet with officials of Siemens in Munich on the Nigerian electricity expansion programme.
He returned exactly one week later on Saturday, March 14th, but did not show any symptoms.
He was said to have been at a meeting on containing the COVID-19 pandemic in Nigeria all through Sunday, where he reportedly started to cough.
Subsequently, he voluntarily submitted himself for testing and was informed of his status yesterday. Reports further indicate that Kyari has however gone into absolute isolation following the test result.
Meanwhile, Abba Kyari has been reportedly sick days after returning from the foreign trip.
According multiple reports, the Chief of Staff  has been indisposed  since returning from a trip to Germany and Egypt, a development that had raised some concerns.
As at Monday, Egypt had registered 366 cases of the respiratory disease caused by the virus, including 19 fatalities, its health ministry said Monday. Executive Chairman of Nigerian Electricity Regulatory Commission, Prof James Momoh, was said to have accompanied Kyari on the trip to both countries.
This information is coming just a day after The New Diplomat reported that Kyari revealed lawmakers in the country were refusing to submit themselves for coronavirus screening at the nation's airports.
The letter accused some members of the House of Representatives, who recently returned from foreign trips of refusing to subject themselves to screening at airports.
In the letter addressed to Femi Gbajabiamila, Speaker of the House of Representatives, the presidency urged him to prevail on the lawmakers who recently returned from trips abroad to report to the nearest NCDC office with immediate effect for screening.
On President Buhari's part, his test result came out negative following a test carried out Monday by the Nigeria Centre for Disease Control(NCDC). With this, many heaved a sign  of relief that the President of Africa's most populous country is in good standing as it relates to OVID-19.
On Tuesday morning, the NCDC informed the President on the outcome of his negative result in Abuja.
Meanwhile, former former Vice president Atiku Abubakar has reacted to Kyari testing positive for coronavirus.
He said in a tweet on Tuesday:  "My thoughts and prayers are with Chief of Staff, Abba Kyari."
The Presidential Task Force on COVID-19 had on Monday advised residents of Abuja and Lagos, two major cities which are hardest hit by coronavirus, to stay at home "until further advice is given."
The Federal government has also tightened security measures around  entry points  into the country by foreigners, closing its land borders to human traffic for four weeks. All international airports in the country have also  stopped welcoming international flights and suspended its visa-on-arrival programme.