From the reports received by passengers on an AirPeace flight from Lagos to Accra on March 22, 2020; show clearly that the health and safety precautions that were put in place by the Government of Ghana, were impressive and reassuring of a government that truly cares for the well-being of her citizens.
Going by the accounts of some of the passengers on that flight, the professionalism, with which the operations to prevent the spread of COVID-19 in Ghana, starting from their arrival at the Kotoka airport, getting the Ghanaian Armed Forces to convey passengers to the hotel and quarantined them was humane and a first world experience, which seems alien to other African countries.
Patriotic and proactive actions, such as exhibited by the Nana Akuffo Ado led government should be the hallmark of a people's centered administration and ought to be an example to other African leaders. When good people are in position of authority, the people rejoice. God bless President Nana Akufo-Addo, the people and government of Ghana, for making Africa proud again and for restoring the dignity of not only Ghana, but the entire African continent.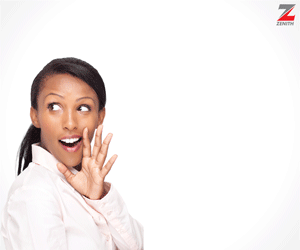 If the dreams of our Pan African forebears, like Dr Kwane Nkrumah and Dr Nnamdi Azikiwe were to come true, about a United African Republic (UAR), then Presidents, in the ilk of President Nana Akuffo-Ado, would play a pivotal role in its leadership.
Ghanaians should therefore, consider themselves blessed to have a President like him, particularly, at this time in the country's, nay, the world's history.
Well done Mr President and may God continue to guide and direct you as you lead your people in the restoration of the pride of Ghana- The Pride of Africa.
Note: Iroche is a seasoned Finance Executive with over thirty years' experience in Banking, Power and Public Service. He has served on various boards such as the International Glass Industries Limited and GTBank Sierra Leone.