.Tributes Pour In for the Late Elder statesman
By Hamilton Nwosa(Head, The New Diplomat Business and data tracking desk)
Second Republic Politician, lawyer and  elder-statesman, Chief Stephen Ejueyetsetsi Aganbi, the Olare-Aja of Koko, has died at the age of 99.  The death of the  notable in lawyer, renowned politician, Itsekiri community head and Baptist Deacon  which was announced Wednesday morning was said to have occurred on Tuesday.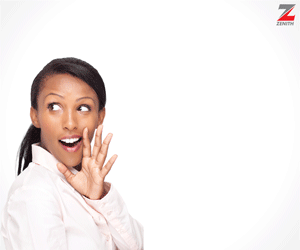 The late Chief Aganbi  was said to have died peacefully on  Tuesday night at his home in Koko, headquarters of Warri North  of Delta State. According to a statement issued by family members, " the deceased will be remembered as a modern and progressive community leader, a committed citizen and one of the most effective leaders in the history of Nigeria's Second Republic."
The Statement added: "We have lost the unique focus of our community and festive light in our lives, but the inspiration of his self-confidence, cheerfulness and determination will live on in our hearts forever"
The statement which described  the late Chief Aganbi as an icon of dedicated and upright public and private service, a man amongst men and one of the nation's greatest political leaders was also full of praises for the deceased elder-statesman for playing various roles in the unity and development of the country, particularly the Itsekiri nation.
"Chief Stephen Aganbi was a quintessential Nigerian. Throughout his political years, he proved to be an honest and courageous administrator. He also added charisma to education and astuteness both of which he displayed at difficult times" Business mogul, Mr. Felix Aganbi said
Recall that late Chief Aganbi, who was trained in the United Kingdom,  and served in various roles including being chairman of defunct Nigerian National Shrimp Company Limited, Oghara was late last year conferred the Alare Aja (community head) of Koko by the Olu of Warri, His Majesty, Ogiame Ikenwoli.
"Chief Stephen Aganbi dedicated his life to the empowerment of his people. His contribution to the history of the Itsekiri nation will never be forgotten" Felix Aganbi said.
Another person while paying tribute added: 'Chief Stephen Aganbi was more than a political leader. He loved the company of children and younger persons. He was both a father-figure and mentor to people from all parts of the world. Indeed, he was a living legend. May his soul rest in eternal peace".
Also, the member Representing Warri Federal Constituency in the House of Representatives, Hon. Thomas Ereyitomi  paid glowing tributes to  the late elder-statesman. "Pa. Aganbi was a lawyer per excellence, a community leader and a lover of God' the lawmaker said.
Similarly, a former chairman of Warri North Local Government, Chief Francis Maku-Eyituoyor described Stephen Aganbi as a defender of the faith. "We are encouraged and inspired by the example of Christian Service" he said