Nigerian authorities are in search of 4,370 "people of interest" in connection with the deadly coronavirus.
Alhaji Lai Mohammed, Minister of Information and Culture made this known today.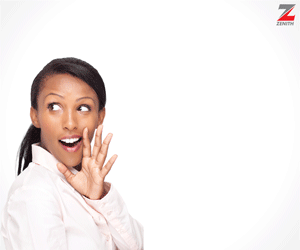 Mohammed, who is also a member of the Presidential Task Force on COVID-19, spoke at a press conference in Abuja on Thursday, while giving an update of government efforts to curb the pandemic.
He said the nation is on the verge of entering a new phase of the virus, which is community spread.
He told journalists that government faced difficulties tracing the 4,370 suspects, who may have come into the country through the airports, but who gave false telephone numbers and addresses.
"Some Nigerians who flew into the country from overseas filled wrong addresses and phone numbers in their forms, making it difficult to trace them when the need arises", Mohammed said..
"We urge those who have had contact with suspected cases to immediately report to the authorities.
He warned that failure to do so can make Nigeria record exponential cases in the days ahead.
At the moment, Nigeria has 51 confirmed cases of the virus in eight states.
Lagos, the commercial capital has 32 cases, Abuja 10, Ogun 3. Ekiti,Edo, Bauchi, Osun Oyo and Rivers have one case each.